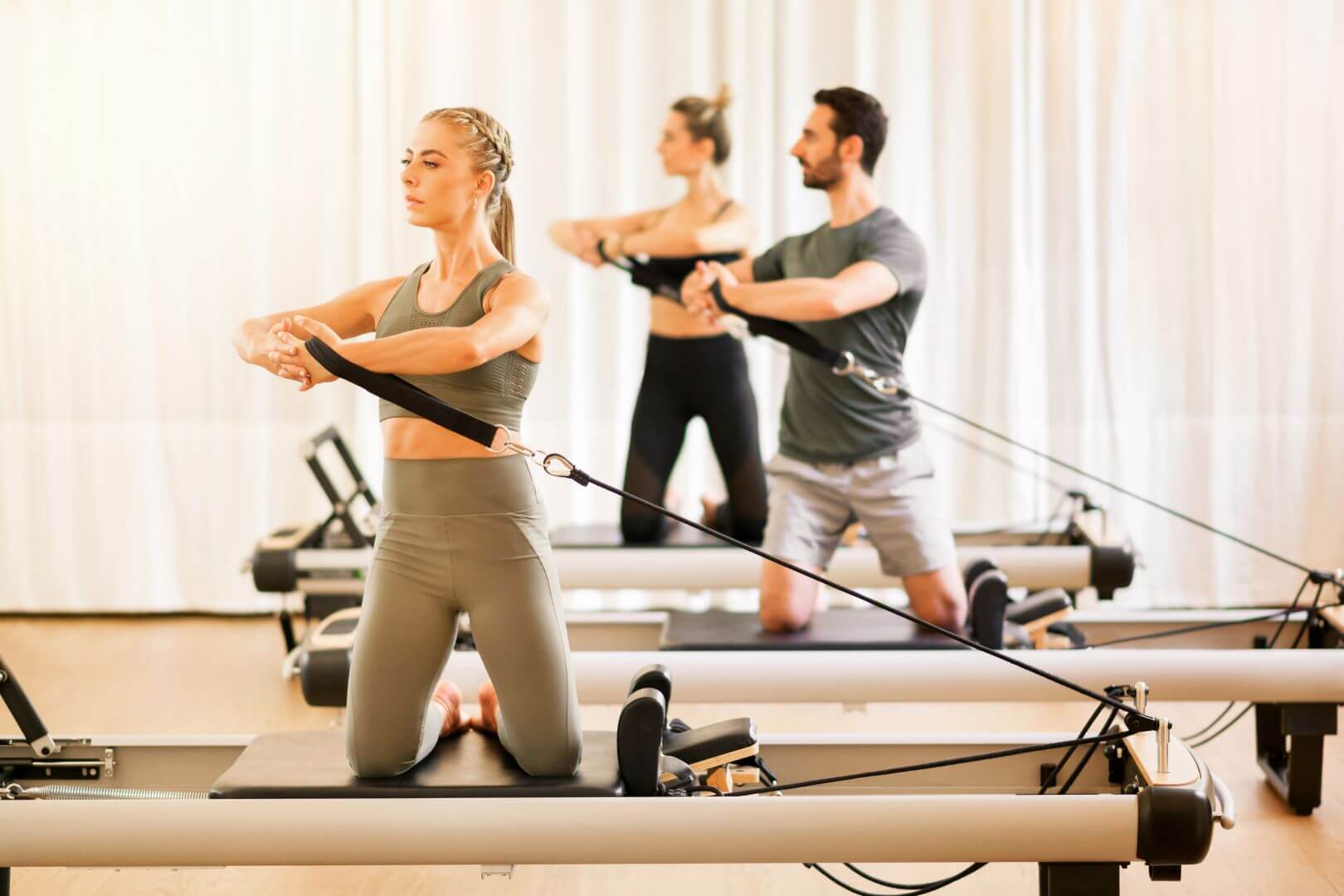 Single, Duet and Trio appointments are available for all Private Training sessions below.
Private Training
Below are the types of sessions that we offer.
The most versatile piece of Pilates equipment, the Reformer provides an energizing whole-body workout with over 500 exercises, while improving strength, flexibility, and coordination. Developed by Joseph Pilates in 1926, this machine addresses virtually every part of the body for clients from the novice to the super fit. Guided sessions are available for individuals or partners.
Pilates Suspension Method
This class focuses on unique suspension exercises applying overall principles of stability. We build on the Pilates fundamentals of focus, precision, and strength by further emphasizing stability, flexibility, and coordination. These exercises are designed to develop a consciousness of each of the muscle groups in the body and their respective functioning in balance with one another. TRX Pilates offers a full-range of exercises for a private group session, as well as, therapeutic applications for rehabilitation.
There are over 28 different exercise categories on the chair focusing on core strength, leg strength, shoulder girdle stability, mobility and strength, and functional movements such as standing, climbing, pushing, balance, and lifting. The chair is considered to be the most challenging piece of Pilates equipment in terms of building strength in the legs and shoulders. Exercises on the chair are great for skiers, runners, tennis players, golfers, and for clients looking to increase power in the upper body for throwing, lifting, and racquet sports.
Reformer Jump Board Blast
30 minutes of high intensity jump board blast on the Pilates Reformer. Intense – Doable – Rewarding!
Express Reformer Training
30 minutes of Pilates Reformer training that moves quickly to get as much in as possible!
CORE Suspend Pilates + Reformer
Get the best of both worlds. Lengthen and strengthen your muscles with CORE Suspend Pilates and Pilates Reformer. Class limited to 3.